About
As a Sunshine Coast Marriage Celebrant I have been so blessed to have lived here in Caloundra on the Sunshine Coast since 1997.  I have been blessed to be married for over 30 years now with two beautiful daughters and now a grandaughter too ! 
Couples find me to be warm and relaxed and yes there are now some laughter lines, yet still young at heart and up for a laugh at every opportunity. Every wedding ceremony is tailored to each couples requests, so some are short and sweet ! some have more content and rituals.
With a passion for travelling and  cruising the coastal pathways on our bikes, I love sunsets and sunrises and well the odd red wine  and cheese just makes those sunshine coast sunsets all the even better I am sure you would agree ! When not working I love to  walk the dog along our stunning sunshine coast coastline always checking out hidden spots that are great for coastal wedding ceremonies.
Having grown up in Redcliffe, only an hour south, with our weekends as teenagers being spent here on the Coast.  To move our family here was the achievement of a joint childhood goal.
Hubby is a keen windsurfer and surfer,  so am up on all the local beaches here. My life work to date has been working closely with people, helping them achieve their goals. In the early years I worked as a Travel Agent, I still have that passion for travel !
Once I became a Mum I worked for myself from home for over 23 years and built a fantastic business that provided a wonderful lifestyle. During that time there were a variety of management roles which included public speaking, group and one-on-one training.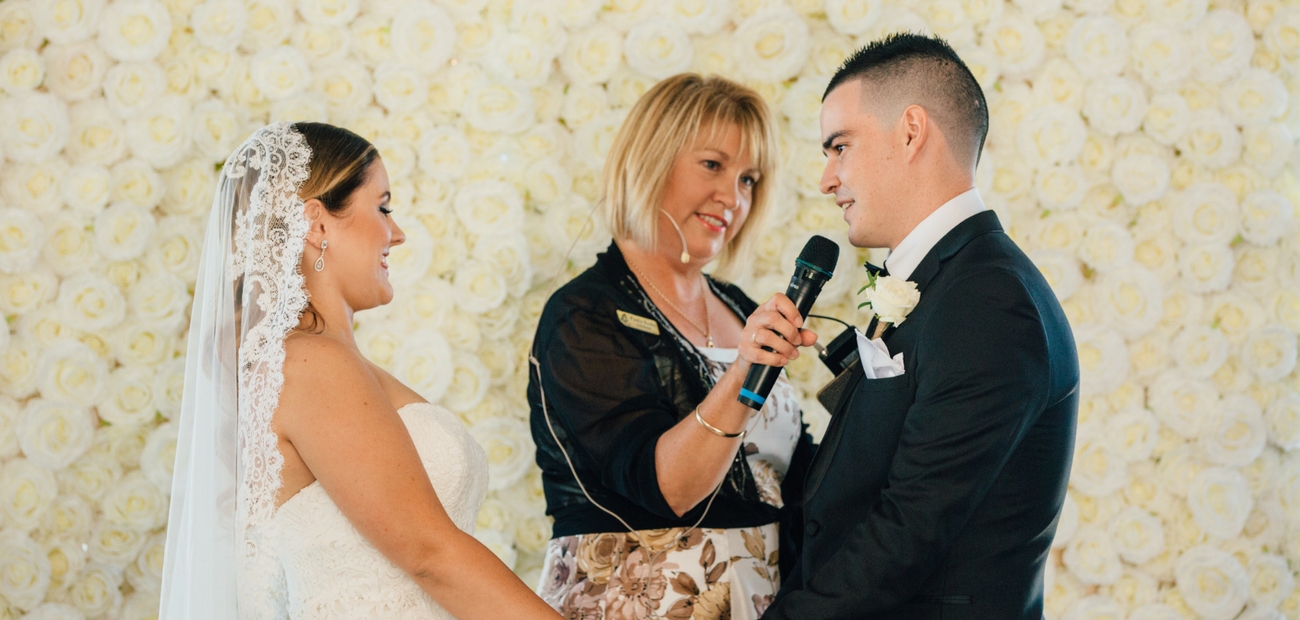 "The bitterness of poor quality service is remembered long after the sweetness of low price has faded from memory!"
these roles helped to develop my interpersonal skills.  Couples notice just how much love my role as a Marriage Celebrant, and can't believe it has now been over 10 years .
Performing wedding ceremonies all over the Sunshine Coast and surrounds such as stunning  Noosa and Mooloolaba, hidden Shelly Beach in Caloundra and the locals spot of Neill Street at  Dicky Beach,  Currimundi Lake and Golden Beach and of course the stunning Hinterland and chapels we have, just to name just a few of the many locations we are so lucky to have here on the Sunshine Coast, I am more than happy to travel far and wide so feel free to ask.
My couples  often comment on how much feedback they got from their guests about how warm personal and relaxed the ceremony. They love  my ability to put them at ease, but don't take my word have a read of some of the Love Notes couples have sent me.   You can be assured of having a Celebrant who is warm, caring with the ability to support you in creating your cherished memories.